CO2logic provides support for climate projects through crowdfunding with the Earth Funders Fund
28-09-2020
Brussels, 28 September 2020 – Brussels-based climate advisory CO2logic, which specialises in the calculation, reduction and compensation for the CO2 emissions of companies and organisations, is launching Earth Funders. This fund, which was established under the auspices of the King Baudouin Foundation, is committed to the kickstart and swift implementation of the most efficient grassroot projects and solutions in the fight against climate change. It will provide financial support for climate projects around the world by means of crowdfunding campaigns. Earth Funders wants to create a community that jointly contributes to an environment and climate-friendly future.
Since 2007, CO2logic has been providing support to NGOs, helping them to set up impactful climate projects. Unfortunately, the lack of sufficient financing prevents some promising projects from achieving their full potential. In a bid to tackle this challenge, CO2logic is now launching the Earth Funders Fund. "Developing a climate project is far from easy but such projects have a substantial ecological and social impact and benefits that outweigh by far the related project costs. I believe that they are worth every cent. That is why we are launching the Earth Funders Fund, to provide support, through gifts, for these promising climate projects", says Antoine Geerinckx, the founder of CO2logic.
Earth, air, fire, and water
The Earth Funders Fund will select at least four to six projects every year, which will benefit from a donation based crowdfunding campaign. The environment and climate projects must tie in with one of the themes that were chosen in line with the four elements: earth, air, fire, and water. The themes symbolise the positive impact of the projects on the climate, with actions that have a beneficial effect on the biosphere, such as reforestation; on combustion, such as cookstoves; on water, such as access to clean drinking water; and on energy, such as renewable energy.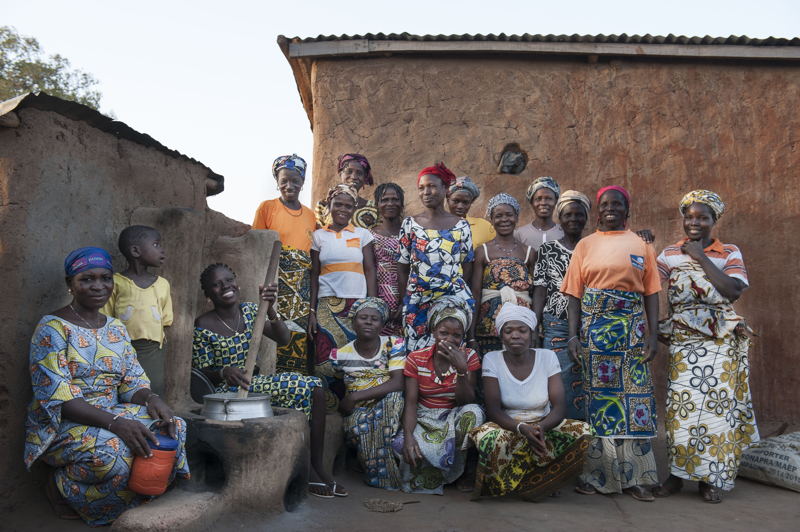 United Nations Sustainable Development Goals (SDGs)
The emphasis is on tackling climate change challenges but the projects also focus on solutions for issues related to poverty, health, life on land, clean water, job creation and gender equality as well as improving the social-economic growth of local populations. The intention is to enable these projects to take the first, challenging steps thanks to financing, after which they become financially independent. "We select projects that implement measurable, impactful solutions for the climate, while also focussing on the United Nations Sustainable Development Goals (SDGs). Besides this, we pay attention to the local population by collaborating with a local credible NGO on each verified project", says Antoine Geerinckx.
Toward a climate-friendly world
With Earth Funders, CO2logic wants to further develop the community of people who are committed to a sustainable, climate-friendly world. It will ask for their contribution to finance climate projects through crowdfunding campaigns. CO2logic strives to dedicate 100% of the funds collected directly to the projects by covering the operational cost, with the contribution of sponsors.
The Earth Funders Fund was established within the King Baudouin Foundation and ties in with the climate initiatives and partnerships with African NGOs, to which the King Baudouin Foundation attaches great importance. "The Foundation supports and facilitates projects that tackle climate change, especially when these initiatives directly benefit the local population. We are pleased to make our expertise and philanthropic infrastructure available to Earth Funders", says Luc Tayart, General Director of the King Baudouin Foundation.
The first campaign to receive financing from the Earth Funders Fund will be launched in two weeks. More information on the website: www.earth-funders.org